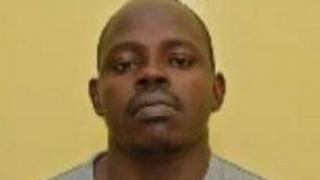 A man who drove at cyclists and police officers outside Parliament has been jailed for life for attempted murder.
Salih Khater, 30, of Highgate Street, Birmingham, aimed his car at members of the public before swerving towards the officers in Parliament Square on 14 August 2018.
He must serve at least 15 years in jail, the Old Bailey judge said.
Khater was accused of attempting to cause maximum carnage, and it was said to be "miraculous" no-one was killed.
The court was told he tried to "kill as many people as possible" with his Ford Fiesta.
CCTV footage showed how he careered into a security lane and crashed into barriers as two police officers jumped out of the way.
Alison Morgan QC told jurors Khater's attack was "premeditated and deliberate" and had a terrorist motive.
The defendant claimed he had driven to London to find the Sudanese embassy to get a visa but "got lost" around Westminster and panicked.
However, a jury rejected his explanation for the crash and found him guilty of two charges of attempted murder in July.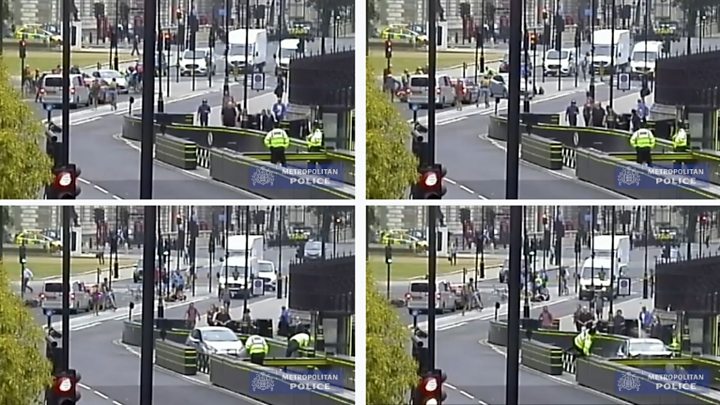 In mitigation, Peter Carter QC told the court Khater had still not offered an explanation for what he did.
He argued: "The lack of evidence is not a proper basis for drawing a conclusion there is evidence of a terrorist connection."
But Mrs Justice McGowan found Khater had deliberately copied terrorists.
"Your undoubted intention was to kill as many people as possible and by doing so spread fear and terror," she said; adding that he had "replicated the acts of others who undoubtedly have acted with terrorist motives".
The court heard Khater was born in Sudan before being granted asylum in Britain in 2010, claiming he had been tortured in his birth country.
In the months before the attack, Khater had showed signs of "paranoia" about British authorities, emailing Labour leader Jeremy Corbyn to express concern about an "event" involving the intelligence services.
Richard Smith, head of the Met's Counter Terrorism Command, said: "This was a man who used his car as a weapon to attempt to kill as many people as possible, spreading fear and terror.
"It was our view that this attack was carried out with a terrorist purpose and the sentence confirms this," he added.
residential pest control services north finchley

Source link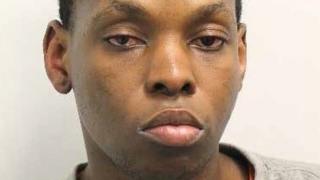 A drug dealer who supplied serial killer Stephen Port has been jailed for at least 31 years for the murder of a businessman.
Gerald Matovu, 26, killed Eric Michels, 54, with a fatal overdose of GHB – the same drug his former customer used to kill four men.
He was one of 12 men targeted by Matovu and lover, Brandon Dunbar, 24, over a 19-month period, The Old Bailey heard.
Sentencing, Judge Anne Molyneux said Matovu was an "experienced poisoner".
Matovu had previously admitted selling GHB to Port, but had denied killing Mr Michel, who was found dead in bed by his 14-year-old daughter.
The pair met through the Grindr app and took a cab back to Mr Michels' flat on 18 August 2018.
Passing sentence, the judge said Matovu, who now identifies as female, was a "highly dangerous predator".
He was jailed for a total of 39 offences relating to 14 victims.
Mr Michel's ex-wife, Diane Michels, said the two men had a "callous disregard" for his life.
"We have to live with the knowledge the last person Eric saw was the person who took his life", she said.
The court heard Matovu and his partner Dunbar targeted victims through gay dating apps, carrying out a string of thefts and frauds.
They drugged their victims, calculating they would be "too embarrassed to report what happened", said the judge.
Co-defendant Dunbar, of Forest Gate, east London, was jailed for 18 years and told he must serve at least two-thirds in prison.
The judge also imposed an extended sentence of five years, to be served on licence.
Jurors were not told about Matovu supplying drugs to Port, who was given a whole-life term for the murders of four young men he poisoned with GHB.